DETAILS
[HR][/HR]
Hi friends, it's that time again! I will be designing a MiG 3 swappable. This will be my 4th development log. If you like this design then perhaps you'll like some of my others as well.
For the nnMIG 3 I will be using the following image as a reference:
My goal with the nnMiG 3 is simple,
speed
. I was able to get really good performance out of the nnChipmunk, but I want to push it even further. Even though I am going for speed, this design will also be able to cruise around in the standard beef style electronics set up.
UPDATE - January 2015
Over the last few months many people have built and enjoyed the nnMiG 3. It's been a huge success! Seeing others enjoying this beautiful plane as much as I do is awesome and I love getting to see photos of their builds. I have put together a gallery of some of the photos for everyone else to enjoy.
Community nnMiG 3 builds
FAQ
[HR][/HR]
Will this plane work with the standard FT powerpod and electronics?
Yes. The Beef package/park 425 or greater will work just fine and the maiden video was shot using this type of setup.
Will there be a build video?
Yes!
The wing design requires a new technique to build and
jayz 84 added a step by step walk-through
you can follow.
How scale is the nnMiG 3?
The elevator was enlarged by a small amount, everything else is as scale as I could make it.
Is the nnMiG 3 a good plane for a beginner to fly?
No. It is an advanced build and requires a skilled pilot to fly.
I want to build the 120MPH version of the nnMiG 3, what do I need to know?
You'll need an aluminum spar in the wing but no structural changes need to be made in order to achieve 120 MPH. This is explained in more detail here:
http://forum.flitetest.com/showthre...and-review-log&p=137423&viewfull=1#post137423
SPECS
[HR][/HR]
WINGSPAN​

41.5in

FUSE​

30in

CHANNELS​

3

WEIGHT​

Airframe - 350g
BEEF Equivalent - 700g
PROJECT Speed - 900g with 45c 2000mah 4S - 1100g with 40c 4000mah 4S

ELECTRONICS​

BEEF Equivalent
MOTOR - Turnigy D3530/14 1100kv 73g 315w 22a
PROP - 9x6 APC
ESC - HobbyKing Blue 30a
BATTERY - 2000mah 3S
SERVOS - 3x HobbyKing 9g

PROJECT Speed
MOTOR - Tacon Big Foot 10 1100kv 1100w
PROP - 10x10 APC
ESC - 80a Dynam
BATTERY - 3000 - 3300mah 4S
SERVOS - 3x EMAX Metal Gear

BUILD DIFFICULTY​

Beginner – You've never flown a plane before, let alone done a scratch build
Novice – You've flown a plane but have no experience with scratch building
Intermediate – You've flown and built a few FT style planes before
Advanced – You've mastered the standard FT build style and are looking for a new challenge
Expert – You've mastered all build techniques and aren't afraid to improvise or tackle tedious builds

MATERIALS​

3 sheets DTFB
4 BBQ skewer
1 sheet poster board
1 FT Power Pod
1 landscape flag
1 2 liter bottle
1 flat aluminum 1/16" x 1/2" x 3'
PLANS
[HR][/HR]
Version 1.1
November 22nd 2014

Change log
--Add Basic wing plans
--Added cutout for Basic wing to fuse

Version 1
September 22nd 2014

Change log
--NA
BUILD VIDEO
Big thanks to Guy for shooting these videos!
http://youtu.be/_GSuDf-eggQ
BUILD LOG
[HR][/HR]
September 9th 2014
Beta plans are not all the way done but I was just too excited to get started on this wing. I went through a few revisions designing the wing before I printed anything out and started cutting. So far I am very happy with out the wing has turned out. Trailing edge is clean, there is not under camber and the wing tips are razor sharp. The wing is ultra thin and has both top and bottom airfoil.
Let me know what you think.
I've got all my foam and I'm ready to build.
Aluminum spar that will be used. Spar is 24 inches long and the dihedral cuts are 14cm in from each end. I used flat aluminum 1/16" x 1/2".
Wings cut and beveled and spar put in place.
Spar glued in.
Former spars then added.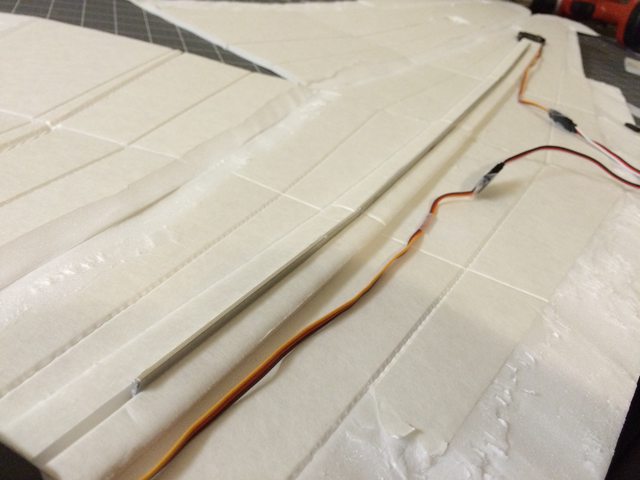 Top and bottom airfoil creases are then glued into shape.
First half of wing glued down.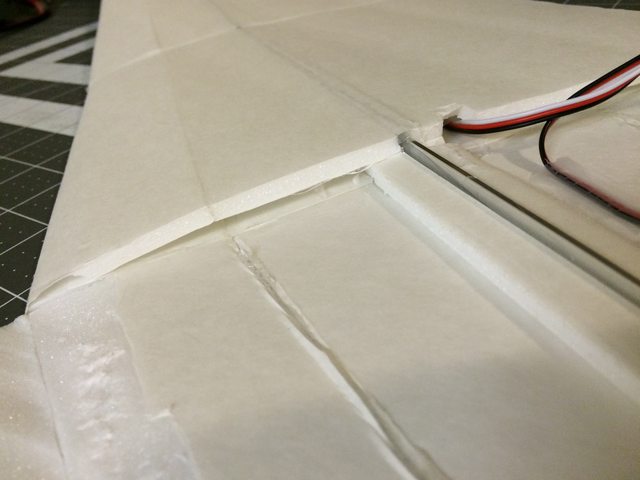 Wing completed.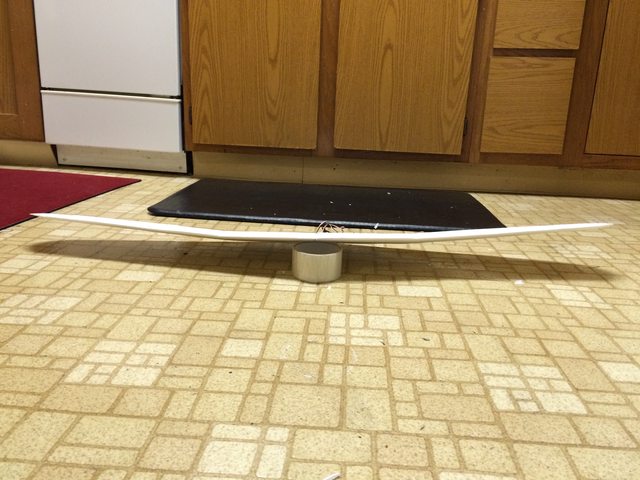 Trailing edge.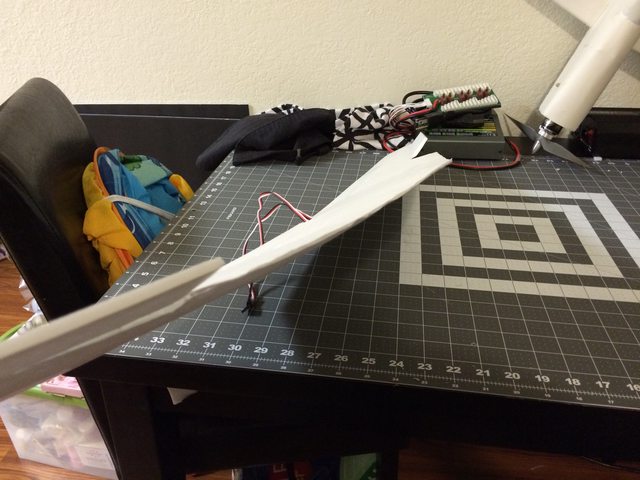 Leading edge.
Aileron.
Wing tip.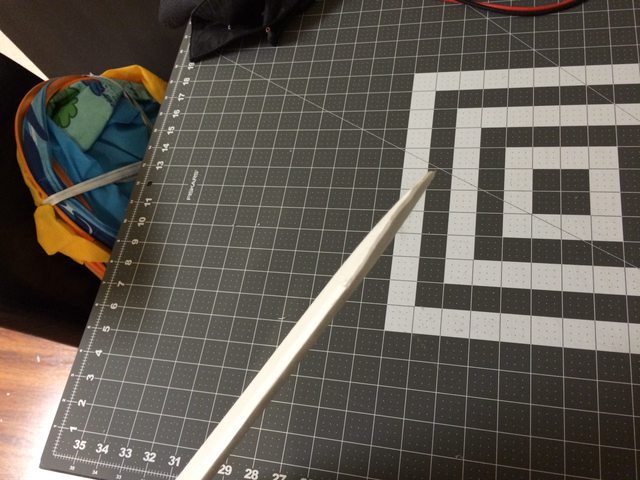 Talk about thin!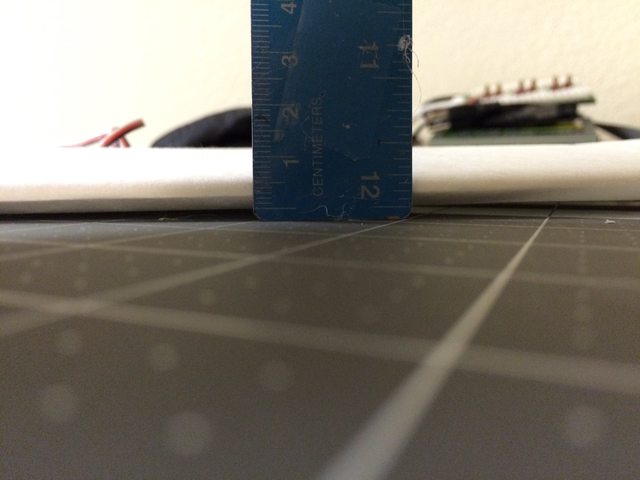 The wing
was not
an easy task to design and the build is involved. It will take patience, a steady hand, and willingness to get burned to produce a clean, sleek finished wing. But man is the end result worth it. It's hard to see the bottom airfoil from the photos but it's there. The wing is just so thin that it's hard to make it out.
What do you guys think of the nnMIG 3 wing so far?
September 21st 2014
Fuse built, wing, tail features, and scoop installed.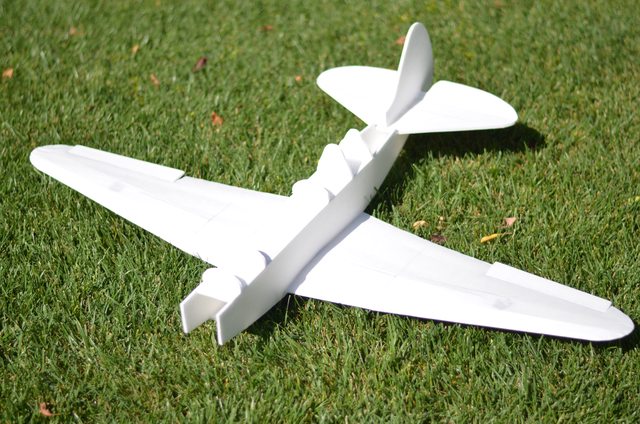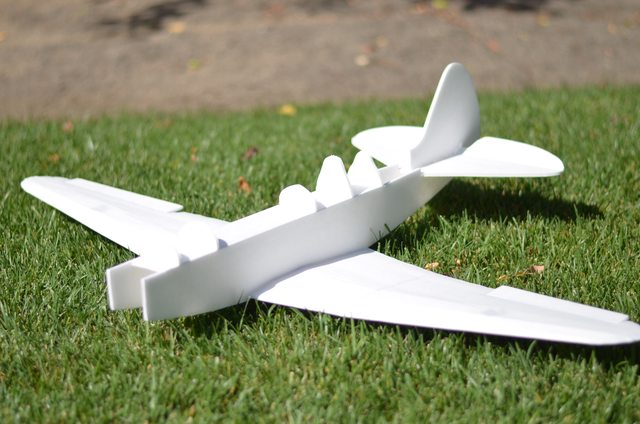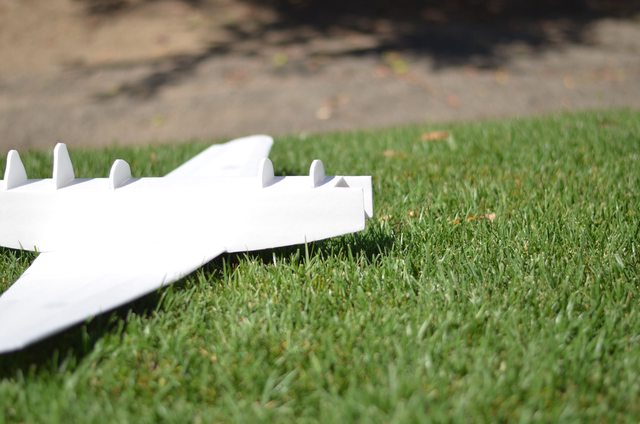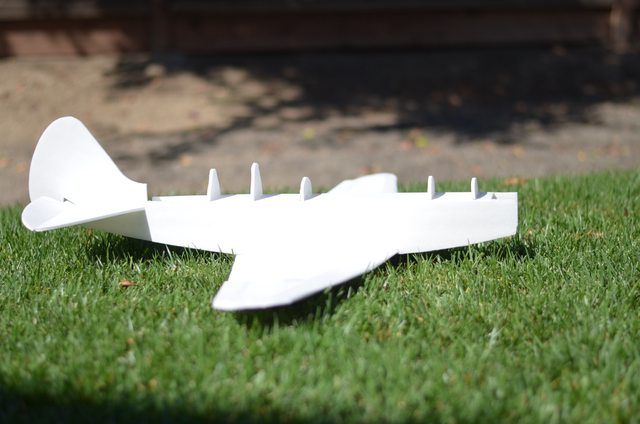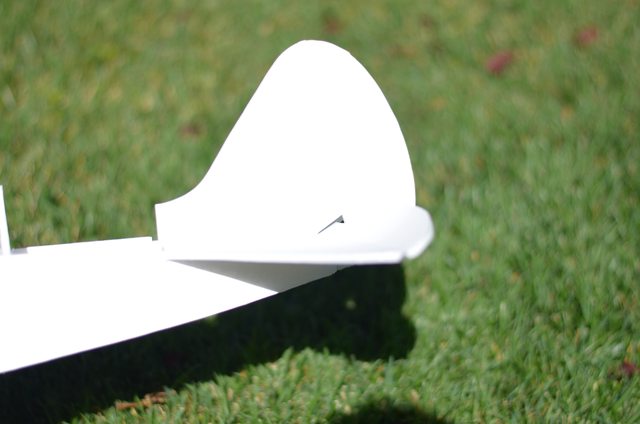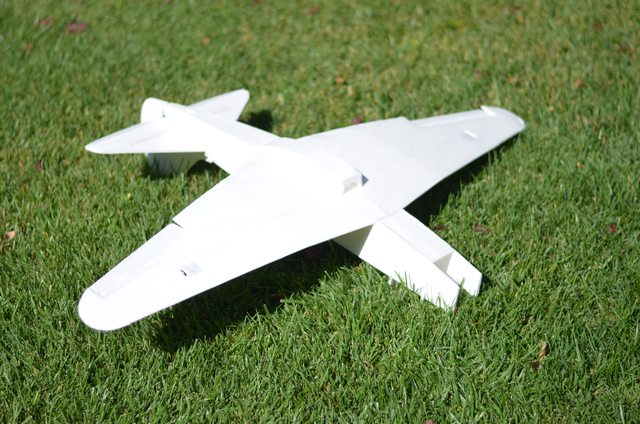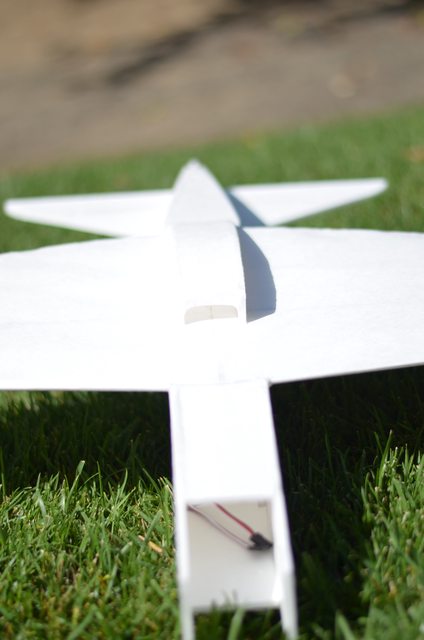 Sneak peek, ready for maiden! More to come soon.
September 22nd 2014
Build complete.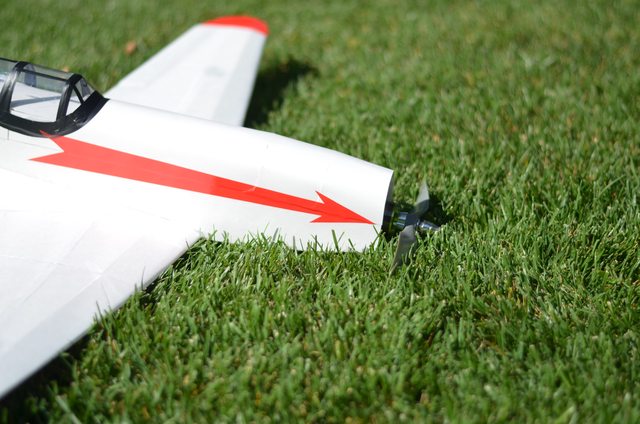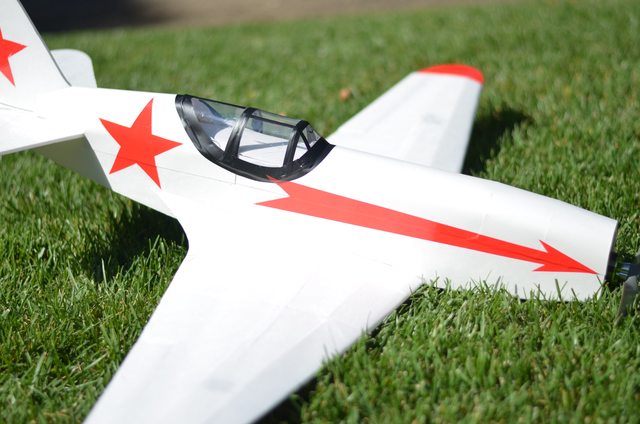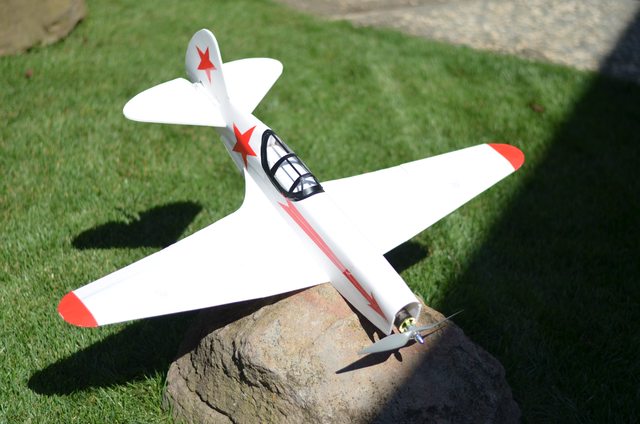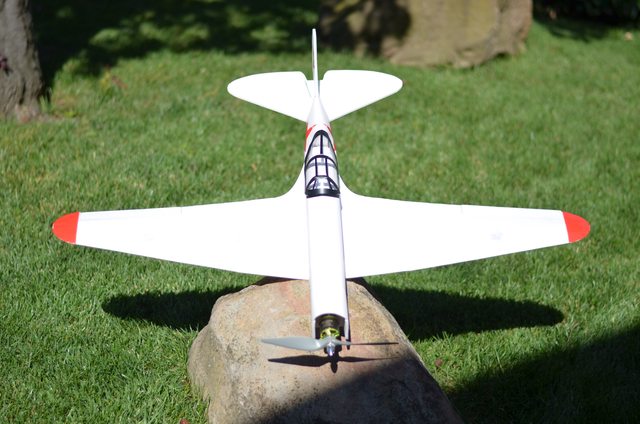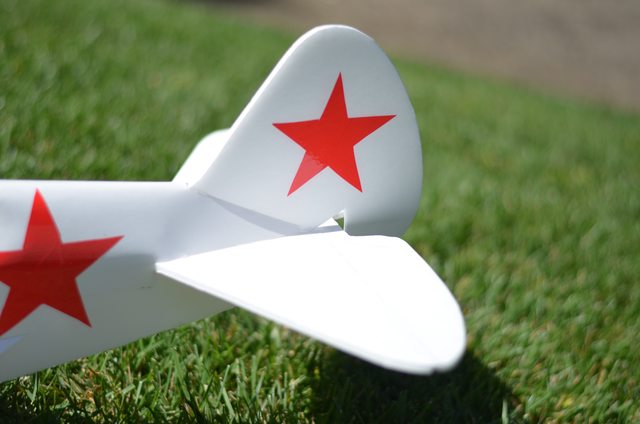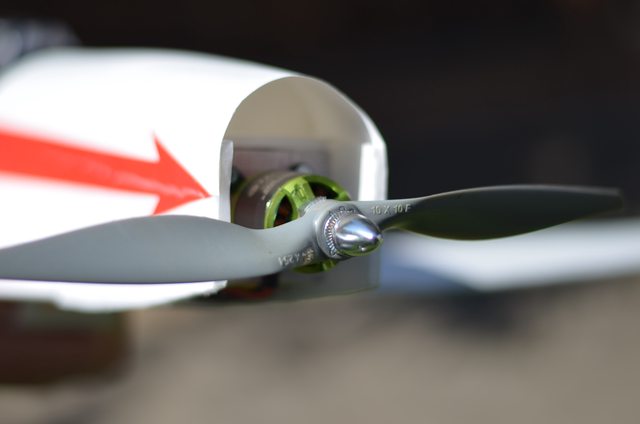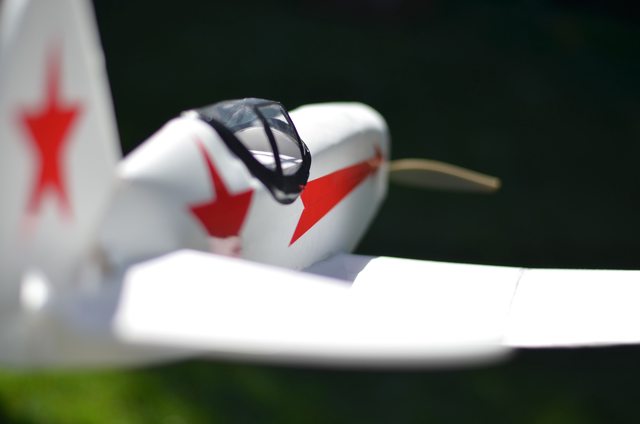 REVIEW
[HR][/HR]
September 23rd 2014
Maiden flight with BEEF equivelant motor
STALLS
Tips stalls at slow speed will occur. They aren't very bad and with very little effort you can recover.
WIND
Wind performance is great. There are no issues in the wind at all.
LAUNCHING/LANDING
You'll need about half throttle to launch and landing is not bad on the standard electronics. If you're running the Tacon motor and 4s you'll need to come in hot on your landings.
ACROBATICS
Rolls, loops, and inverted are solid. The nnMiG 3 has a very clean looking roll.
GLIDE SLOPE
The large wing cord helps the glide slope but don't expect too much out of the nnMiG 3 here, she wants to go fast.
SLOW SPEED PERFORMANCE
For the design, I'd say it's not bad. With that being said the overall slow speed performance is average compared to a standard FT style wing design, but above average compared to comparable EPO foamies.
LOOK AND FEEL
The nnMiG 3 looks amazing with the red decals on the white body. The large wing root fairings and long nose are really eye catching features. It's hard to describe the overall feel of the nnMiG 3 but the best way I can put it is that you can really feel the weight of the plane. It doesn't feel floaty or impacted by wind. It just does what you control it to do. The controls are responsive and crisp and the plane has follow through. Inputs carry weight and you can feel it as you fly. It's not something I've encountered flying DTFB planes before so it is a cool experience.
FINAL COMMENTS
The nnMiG 3 is a super sleek, extremely fast, and exciting plane to fly. It doesn't have any really bad tendencies with everything accounted for, but don't expect a floaty trainer experience. The nnMiG 3 is an advanced build and will take an experienced pilot to fly safely and well. The standard electronics provide very good performance and for those daring enough the PROJECT Speed setup will give you hours of glorious, white knuckle fun.
Thanks for checking out the nnMiG 3! If you built a nnMiG 3 and enjoyed it please consider donating a few bucks so I can buy more supplies to make more great planes.

Last edited: