The nnP-39 shreds the sky like no other in its class. Get ready for high adrenaline, unparalleled foam board performance!
Thanks for taking the time to build one of my designs! This one is modeled after the
Bell P-39 Airacobra
and I hope you enjoy it! Please share a picture of your build with me via email -
me@nerdnic.com
DOWNLOAD PLANS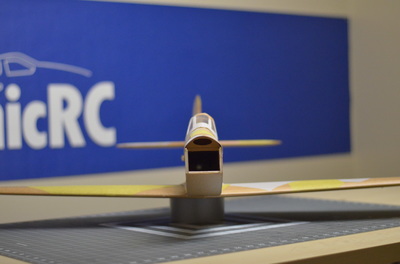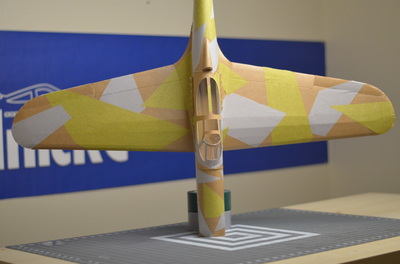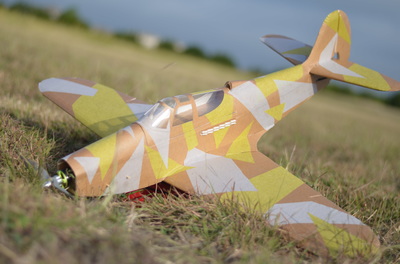 FAQ
Is the nnP-39 a swappable?
Yep!
How scale is the nnP-39?
All proportions are scale except the vstab. I increased it by about 10% for stability.
Is the nnP-39 a good plane for a beginner to fly?
No. It is an advanced build and requires an intermediate pilot to fly. This would be a great plane after you've mastered something like an FT Spitfire or FT Mustang.
I only see a Speedwing in the plans, will there be a basic wing also?
Not on this design
Do I have to add flaps?
Nope, they are fully optional. If your running a heavy fast setup it's a good idea to add flaps.
There is a plane I want you to design, what's the best way to suggest it to you?
Please use the
request form here
on my site.
REVIEW
STALLS
Tips stalls at slow speed will occur. They aren't very bad and with very little effort you can recover.
WIND
Wind performance is great. There are no issues in the wind at all.
LAUNCHING/LANDING
You'll need about half throttle to launch and landing is not bad on the basic electronics. If you're running the Tacon motor launch and land with flaps.
ACROBATICS
Rolls, loops, and inverted are solid.
SLOW SPEED PERFORMANCE
On the basic electronics slow speed is good. With flaps, it's great. With the Tacon.. heck, why are you flying slow with the Tacon setup?
LOOK AND FEEL
The nnP-39 has a unique look with the aft intake. I've gotten many compliments about how smoothly it tracks and gently it lands. The wing root fairings add a nice scale touch and help with aerodynamics. Like my nnMiG 3, the feel of the speedwing is like no other DTFB plane I've flown. You can really feel the weight of the plane. It doesn't feel floaty or impacted by wind. It just does what you control it to do. The controls are responsive and crisp and the plane has follow through. Inputs carry weight and you can feel it as you fly. It's not something you'll encounter flying other DTFB planes.
FINAL COMMENTS
The nnP-39 is a super sleek, extremely fast, and exciting plane to fly. Flight characteristics are solid but don't expect a floaty trainer experience. This is an advanced build and will take a strong intermediate pilot to fly safely and well. The basic electronics provide very good performance and for those daring enough the Tacon setup will let you rip it at 120mph.
Last edited: