The following photos are my cave.
Started out with a table in the basement.




Now it is taking over the basement...


Planes hanging over my handyman's workbench that is unusable with all the stuff on it.
Next picture are rotating clockwise round the area.


My second build table covered in paint and the last project.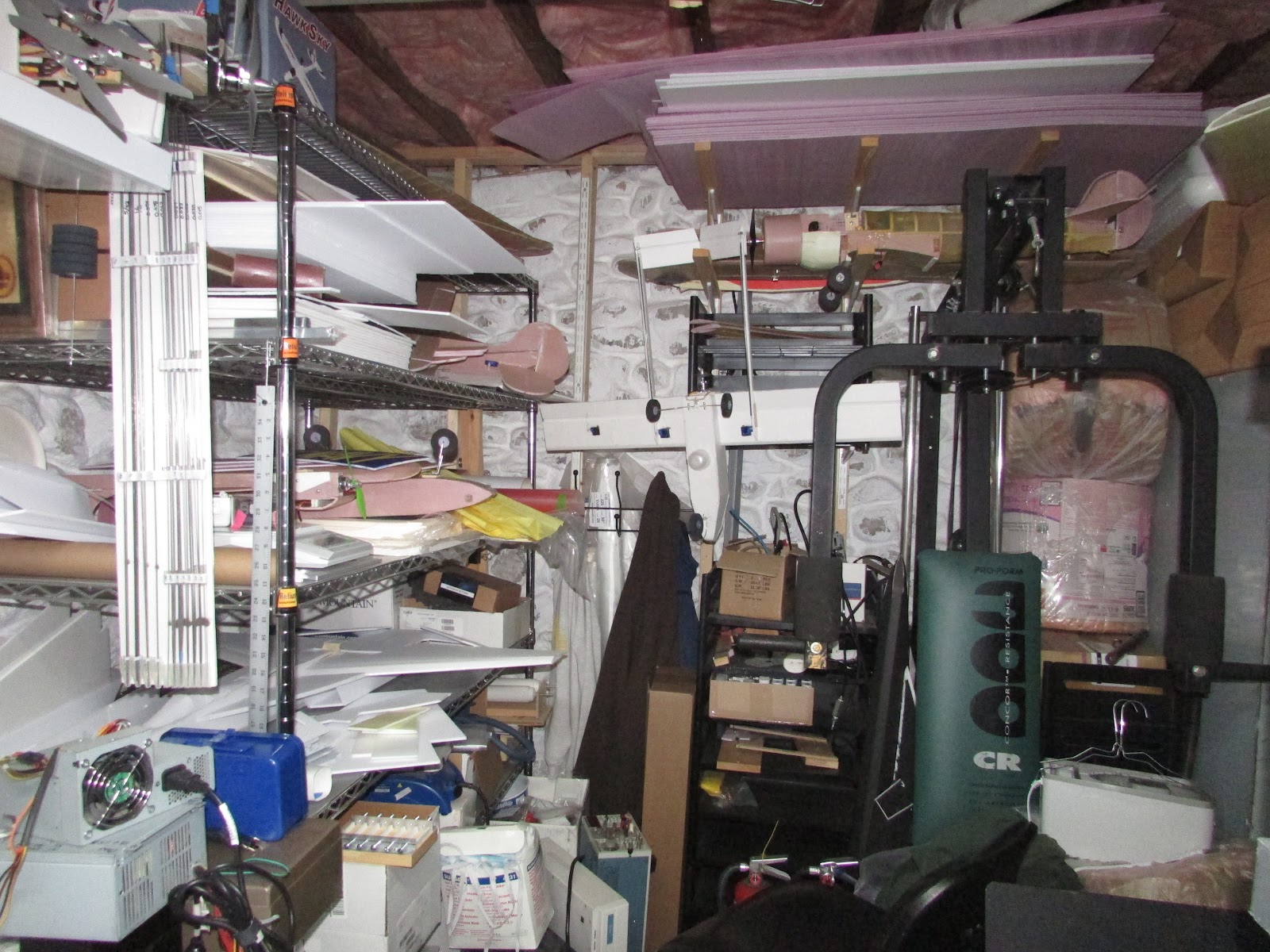 A look into the foam storage and shelves.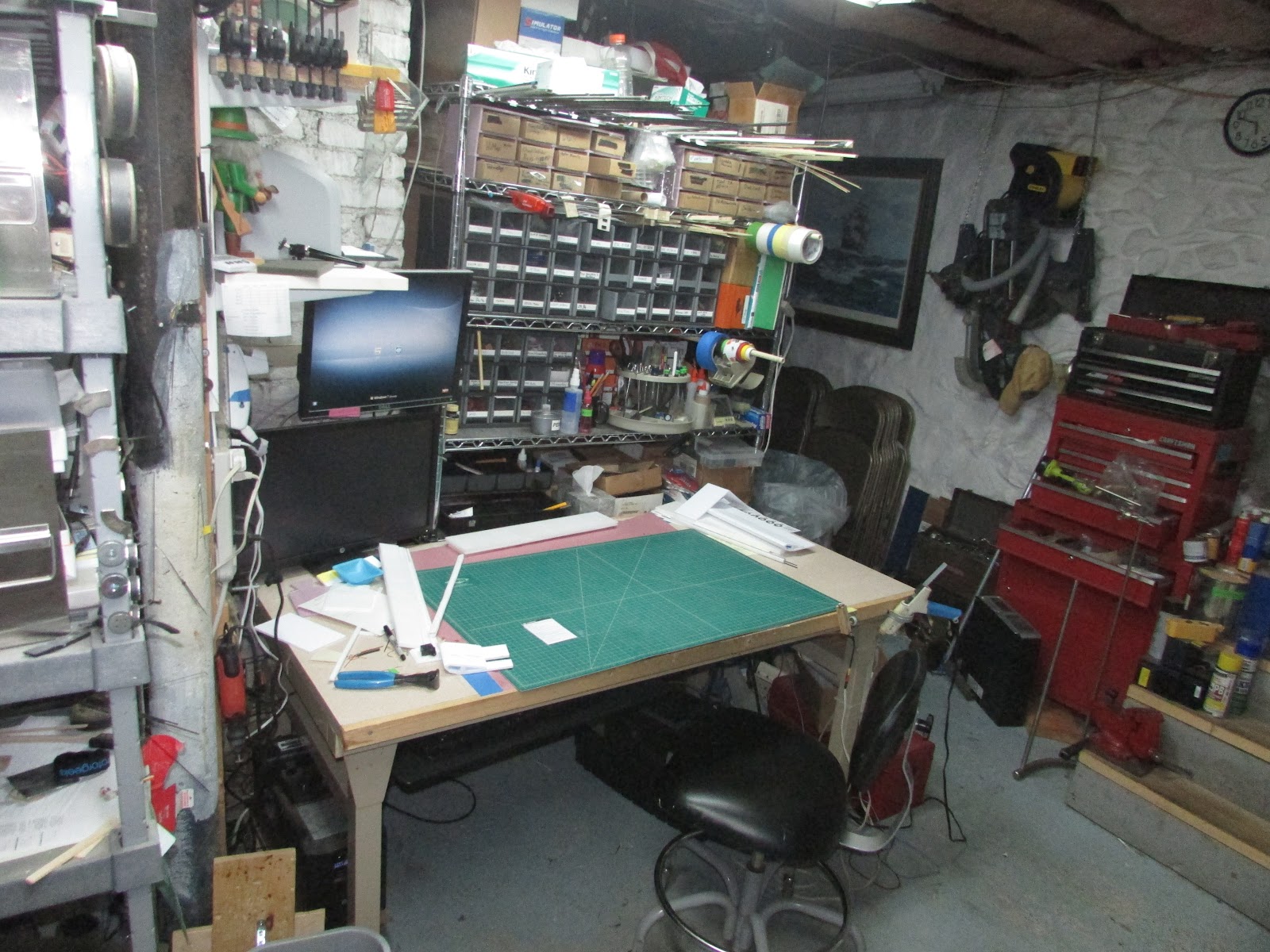 The main build table.