I was out this past weekend trying to set up Drone Racing at my RC field. Unfortunately, nobody came out to participate in the racing except myself and our club president, so not really a "race" but rather introduction to some new members as well as some older pilots that initially thought they were the "problem" with the hobby.
I brought out my backup pair, and my club president had his two pairs of goggles, allowing new people to see what it was like: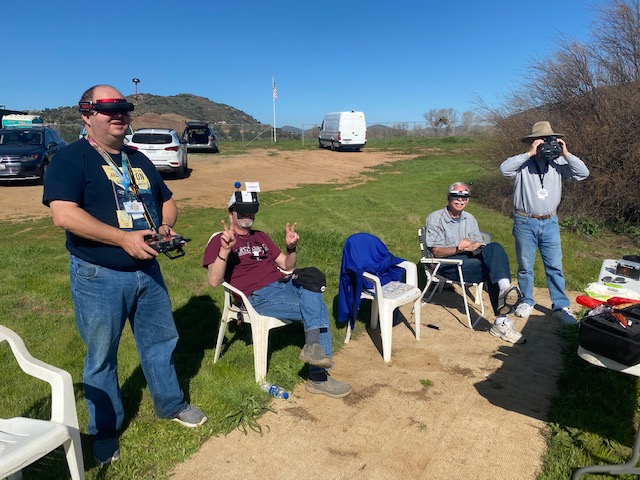 I'm the fat, balding guy on the far left, and the rest are either new students for RC flight or just members who wanted to see what the "FPV craze" was about. Turns out this was actually beneficial, as at least one of them thought that it was mostly "rogue pilots" flying destructively and flying crazy, trying to push the limits and causing problems for full size aircraft. After a few minutes under the goggles, they realized that it's more like being in the pilot's seat and were immediately saying, "Huh, I wonder if I could put this on a plane!"
I'm happy they were interested, and I'm simply just trying to provide education on it. Maybe I can change a few minds by showing them how much fun we're having with it!