Administrator
Staff member
Admin
Moderator
This design is inspired by Josh's FT Explorer as it follows the idea of a radically awesome, easy to build, fly, and modify design! The Bronco even uses the same core section from the FT Explorer, making it modular for all of your crazy aviation experiments.
Originally the design was a simple twin boom plane that had one fixed motor on the back to create a simple FPV ship that was durable and had lots of protection for the motor while keeping the FPV camera completely unobstructed. After the FT Explorer was released, Josh had the brilliant idea of integrating the simplistic concept of my design into a fully-fledged design capable of many configurations!
You will find that the design is easy to replicate if you're working from plans (wich you can download for free at the bottom of this article) or if you're working with a Speed Build Kit. If you're building the speed build kit, the process is very quick!
The kit comes with three tail styles: an "A" tail for pitch and yaw control with just two servos...


...a lower "H" style tail that's akin to a P-38/C-119...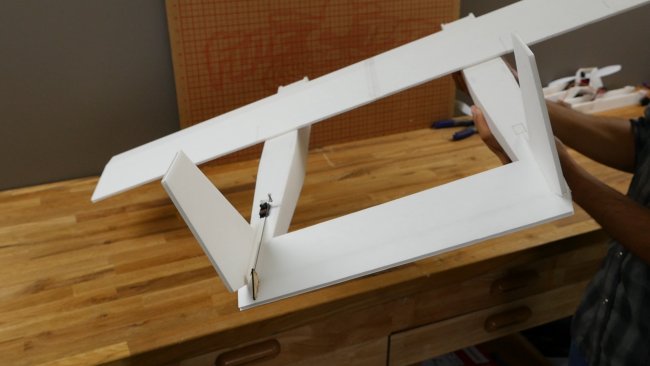 ...and a OV-10 style bronco tail that looks like an "H" with the top cut off.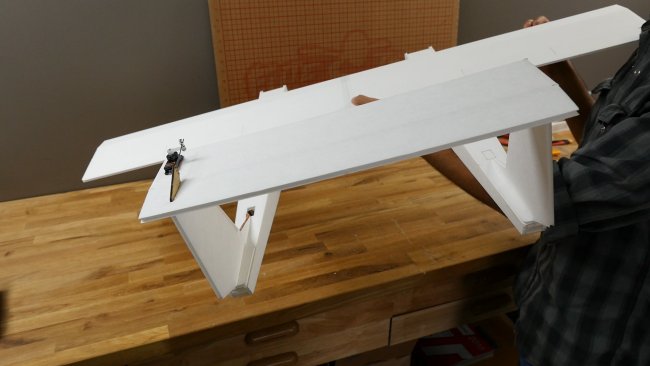 So go ahead and get started with the build! By the time you start piecing together the plane, there will be tons of additional mods available on our forums. Customize your build or simply go out and try your hand at creating your own unique flyer!
In the build video, after you build the wing and booms, this is where you will choose your tail style. Simply click the annotation to jump to that section of the build video.


CHECK THE VIDEO BELOW FOR THE EXPLORER CORE AND EXPLORER POWER POD BUILD


CHECK THE VIDEO BELOW FOR THE TWIN BOOM POWER POD BUILD


CHECK THE VIDEO BELOW FOR SETING UP DIFFERENTIAL THRUST


New to the R/C hobby?
Here's some resources to help get you up to speed!
Beginner Series:
WATCH HERE!
Electronics Setup:
WATCH HERE!
First Flight Quick Tips:
WATCH HERE!
Got glue?? Get Some Here!

[h=3]
FT BRONCO PLANS
[/h]
STORE LINKS
[/h]
[h=3]
FT BRONCO SPECS
[/h]
WEIGHT WITHOUT BATTERY: 1.4 lbs (640 g)
CENTER OF GRAVITY: 2" (51 mm) from leading edge of wing
CONTROL SURFACE THROWS: 12˚ deflection - Expo 30%
WINGSPAN: 42.75 inches (1086 mm)
RECOMMENDED MOTOR: Park 370 – 425, 1000 kv minimum
RECOMMENDED PROP: 8 x 4.5 slow fly
RECOMMENDED ESC: 20 amp minimum
RECOMMENDED BATTERY: 1300 - 2200 mAH 3s minimum
RECOMMENDED SERVOS: (4) 9 gram servos