I don't see anyone else on the forums that's opened their Falcon kit yet, so let me help ya'll out with some inspiration
If you didn't buy one yet, you can get one over here ==>
Willy Nillie's Falcon 250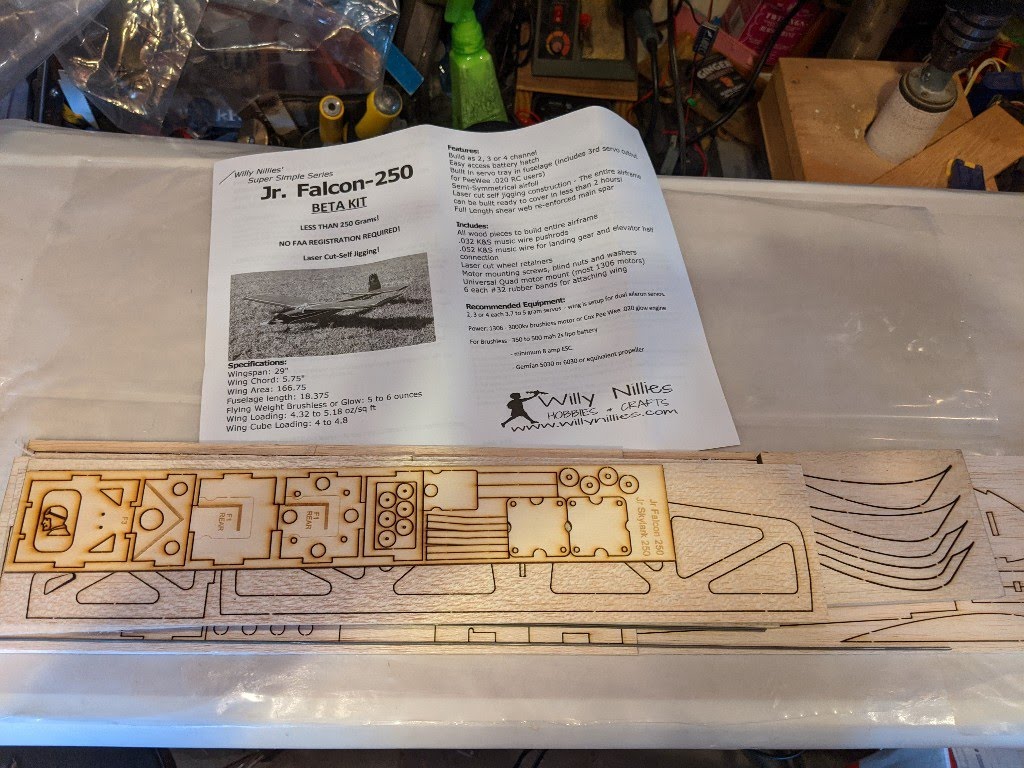 And yes, I did say twin! Why you might ask? Well, because I am tired of this little quad thing sitting around for two years gathering dust without a single flight since the maiden day. And I think a pair of 1104 4000kv motors would do just fine on one of these 250 gram kits
I'll be twinning the Skylark with the other two motors from this quad too!
So let's start building! First I'm setting aside all of the parts I recognize as "wing stuff", which leaves some things that are obviously fuselage shaped. Since the formers are numbered I'm pretty confident I've got this much going together right!
Time to put the other side on and use some right angles to keep things aligned nicely.
Now here's a great example of why I like to use slow drying glue instead of CA - as I was looking at this and wondering why the things I thought were braces stuck up to far I realized they also didn't have cut out for the stringers and there was a much better looking piece to use there! So I swapped them in before the glue dried
Time for a dinner break, and to see if there are landing gear patterns to print out.
Last edited: