Hold me back
...
I'm doing it again.

I have do say that bigger planes are a lot of fun. So, I enlarged the FT-18 plans just over 150%. Actually, the size was determined by the dimensions of the foam core. To maximize the width of the foam core, the plans were scaled up until the wing panels could barely fit. So, the SS F-18 has just under 100 cm wingspan.

Here is a photo to wet your whistle. This plane sports airfoil wings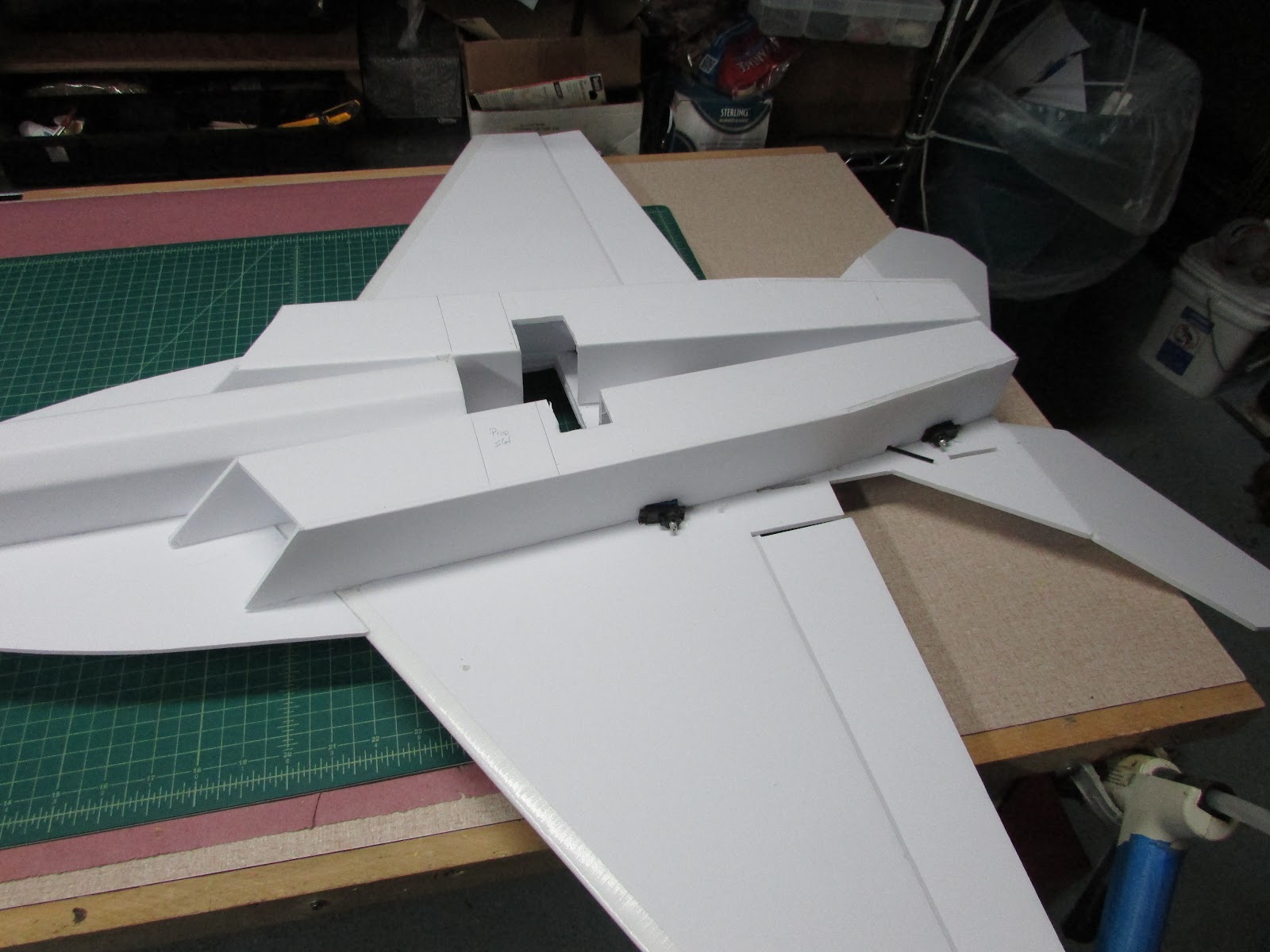 and engine nacelles.