only flew 2x today. one with the new crak yak and the other the fpv arrow. the rest of the day i helped others fly fpv by spotting or spent my time at our new 1/24th scale crawler course. it's still in development but getting pretty fun.
after all that i took my 1/12 scale barrage out that i had recently modified and came to the conclusion it was way too tall and way to top heavy. i did some searching for axel mods and stuff like that but came up empty. i decided to pul the wheel off and see what i could do. big limiting factor is the axel length, cant really get much more without replacing it. i did not want to go that far or spend the money so i kept thinking. i then realized if i just flipped the tires i would gain almost 2" in total width.
now i just needed to design a new hub. got the calipers out, did some sketching, then went to tinkercad and made this...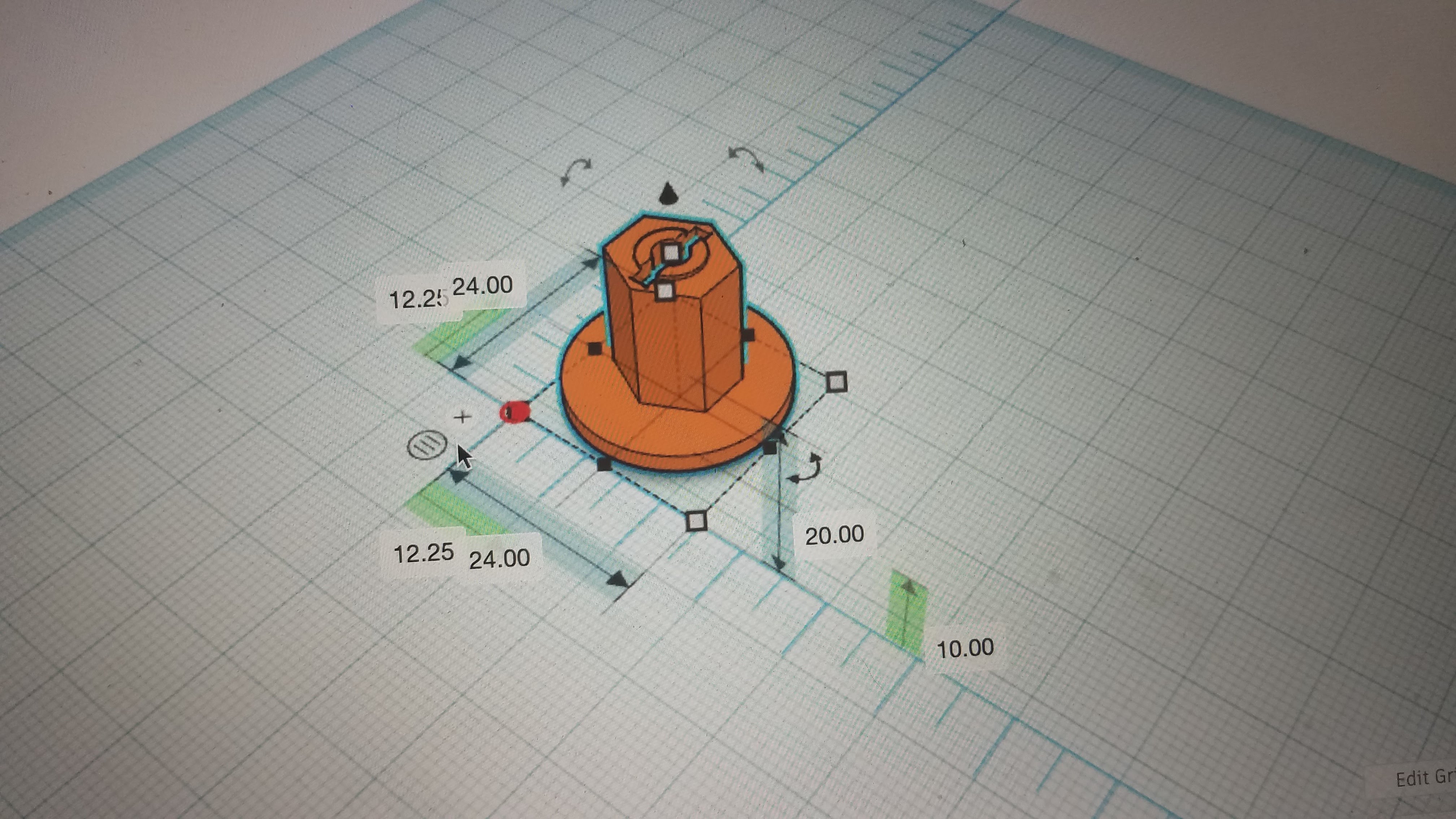 the large disc at bottom will mate up against inside of the wheel and will be drilled out for the 5 hub bolts. should work like a charm, cross fingers. we will know in 30 mins. god i love my 3D printer.
laters,
me