Inspired by the recent FT video I decided to try to make some plans for a long EZ scaled to about a 30" wingspan. Initial results were promising and a forum member successfully maidened but it was too twitch and CG sensitive for me. The result was a scaled up version with specs below. So the first several posts you may see are addressing the original mini version (sorry if its confusing).
Specs:
Wingspan ~37"
2 x 9g servo
2200kv 50g motor w/ 6x4 prop
3s 1300 mah battery
Plans: attached below
Flight video:
Beauty shot: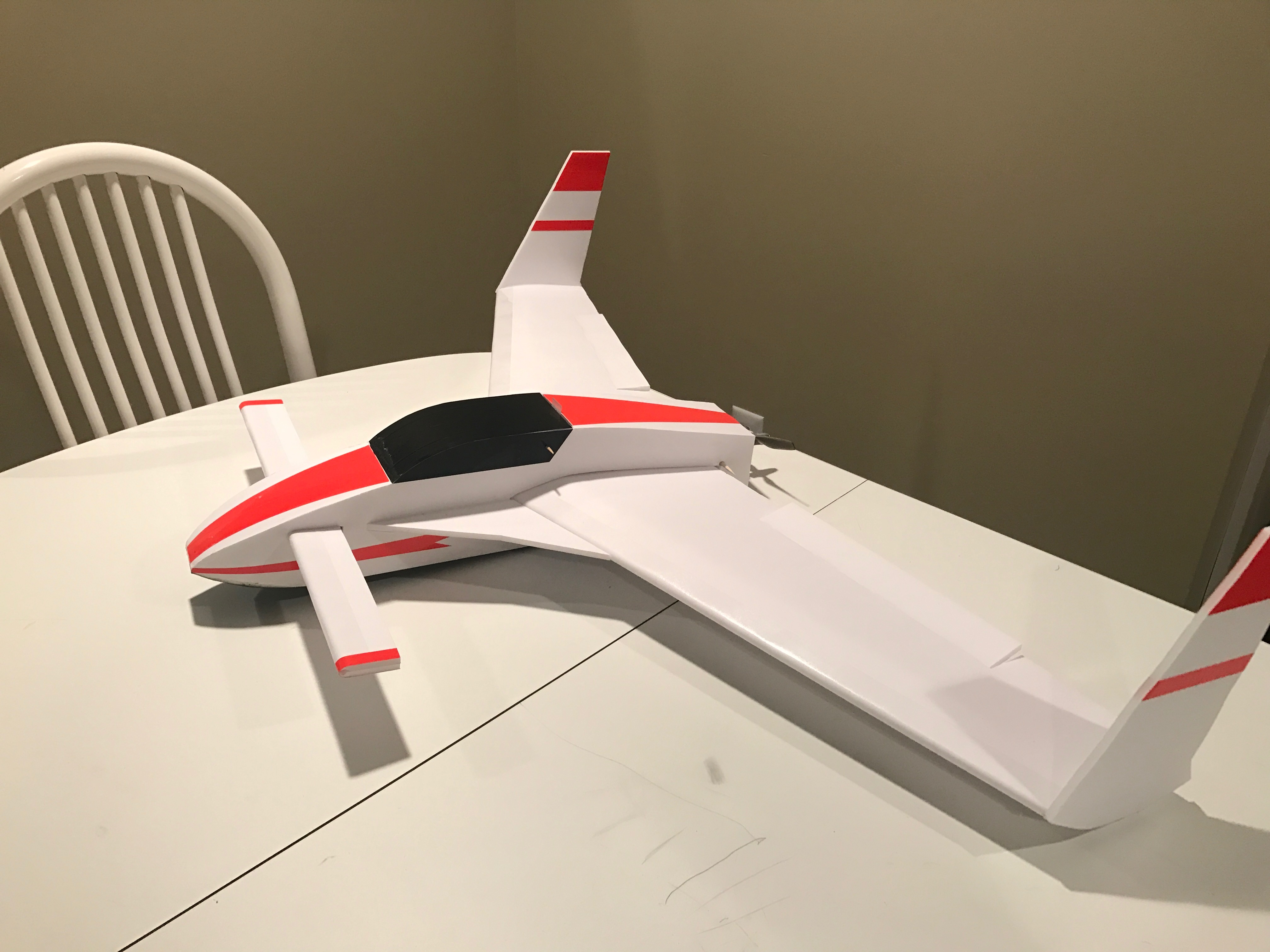 Mini version:
Wingspan ~30"
2 x 5g servo
F pack equivalent motor
3s 850 mah battery
Plans: below - ez-mini-v1.pdf
Last edited: