Ever wanted to set up an RC focused Youtube Channel?​
I've just started my own RC youtube channel and was wondering if anyone has any tips for me starting out, to help me gain traffic and build up an audience. Maybe these tips would be good for helping other people to do the same!
https://www.youtube.com/channel/UCPCw5ycqW0fme1BdvNqOxbw
In the future, I would like to make videos to accompany any articles I write for Flite Test. That way I can write an article and have a well produced video to compliment the article, a little like Flite Test's does.
Anyway, check it out, tell me what you think, and maybe you could support me by giving me a few likes or whatever. It would really help at this early phase.
Cheers!
James.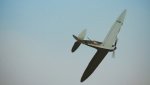 Last edited: