I'm working hard behind the scenes on the design and build of the paramotor but there are definately a couple of things I can share. One of those things is the adapter block that I made just before I left for my ski trip. The idea of this block is that it will make it easier to mount it to the main frame of the paramotor. At first I planned to attach the motormount directly to the mainframe, but later I decided against it because of its complex shape (almost like a snowflake). This adapter converts that to a much more convenient hexagonal shape and bolt pattern. As a bonus it also allows me to improve the airflow to the motor cooling slots.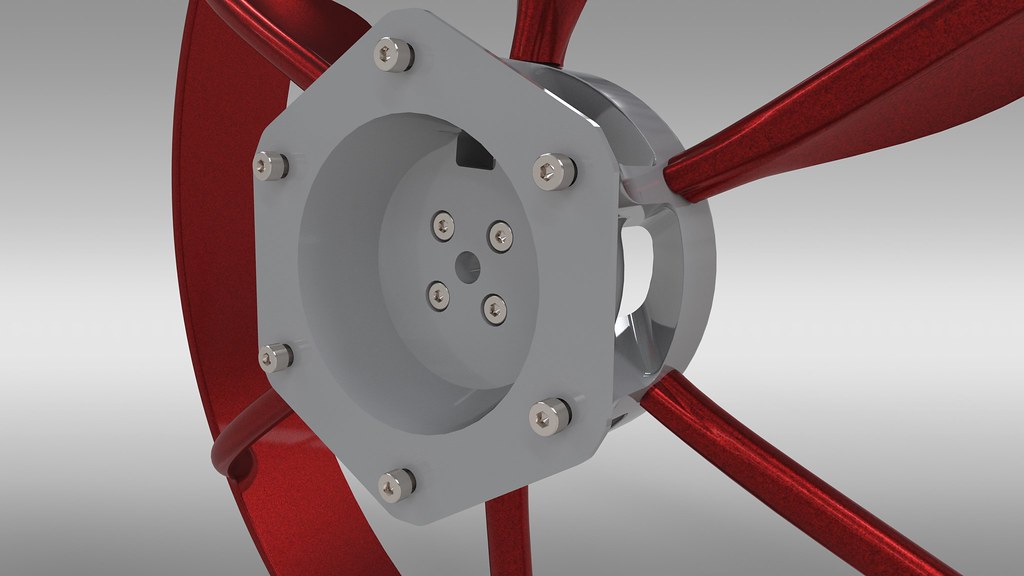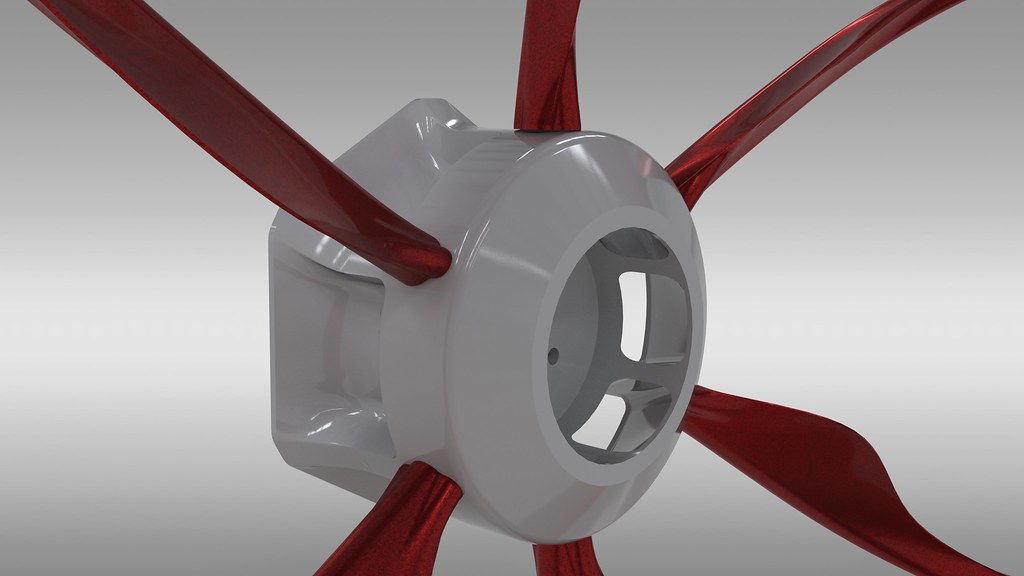 Today I also recieved the final components that I need to get the paramotor to fly (not including the flightcontroller, I will save that for phase 2 when the model flies nicely)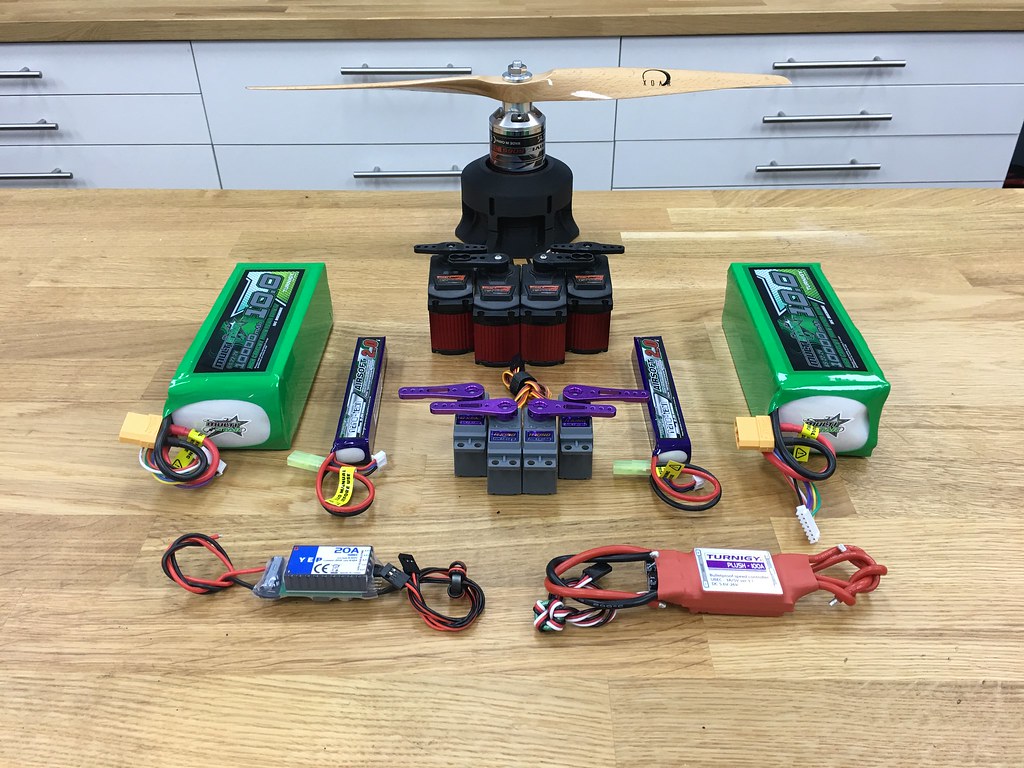 So what do you see here?
2x - 10.000mAh 6S battery (motor)
2x - 2000mAh 2S battery (servo's and other electronics)
4x - HK15138 servo (big-ears and speedbar)
4x - TS-700MG servo (weightshift and brakelines)
1x - 20A SBEC
1x - 100A PLUSH ESC
1x - 5065 320KV aerodrive brushless outrunner
I added the 2S batteries to have the electronics and servo's run seperately from the motor, so even when the main batteries are drained the model will still be controllable.
I haven't finished the new video about the paradrone but I did upload another video that might interest you. It is about my goals and other projects (besides the paradrone, for example a large delta 3D printer that I am currently building) I have planned for 2018.
Tomorrow or the day after I expect to finish the video about the 3D printing. I will share it as soon as it is uploaded!